6X100 Transparency for the Art World
Countdown to start the first protest to create transparency for the art world [01.09.22 12:00]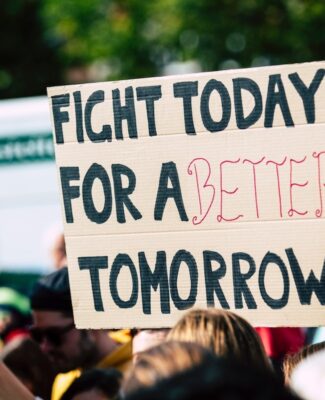 DHAdmann / ODBK invites all art world community to join this project consisting of a protest and a mechanism to create transparency for the art world.
The protest is an ACTION, visiting 100 of the most important museums/biennials/art institutes/art fairs of contemporary art and standing in front of the main door for 6 hours. In the form of a pacific demonstration, with placards asking for diversity, inclusion, and democracy in the art institutions, we want to raise awareness of the need for more transparency in the art world.
The mechanism to create transparency is to build a web application called 'Art World Transparency Website' that shows the art institution's level of equality and diversity. The system will collect and present statistical information on the profiles of the artists selected, shown, and collected by the leading art institutions in different regions of the globe.
Everybody is invited to participate in the demonstration in front of the art institutions by holding a placard. We will sign two documents during the protest to address the art institution's director.
The first document is a Demand Letter that contains four points, demanding that all world art institutions create diversity, equality, inclusion, and democracy in the artist's selection and collection.
Every protest will be transmitted in real-time on social media networks like Facebook and/or Instagram. All demonstrations will be documented with photographs and videos to publish on social networks and the DHAdmann / ODBK Websites. We will keep all records of the protest, documentation and placards to feature in a posterior exhibition and later be on sale as artwork.
What are the goals of this project?
 Reveal facts regarding the distribution of artists' profiles selected and collected by the leading art institutions.
Create a platform and a mechanism to help stop the inequality, lack of diversity and inclusion, and discrimination, among other variables in the art world.
Push the art institutions to implement mechanisms to promote the equality, diversity, inclusion, and democracy in the art world
Expose the unfair (or fair) decision-making methods of the leading art institutions.
Create benefits for a broader and more diverse number of artists
How I can participate or receive information about this project?
To receive more information, click the button below and fill in the form. You will receive updates on the project.
To participate:
Click here and fill out the form to become a participant, helper, supporter, or simply an observer
Support our cause by becoming a Patreon or a Donor
Click here to go to our donnor page