by Frèhel Vince
Born in 1948 in an African-American middle-class family, Adrian Margaret Smith Piper grew up in New York. After graduating from the prestigious New York School of Visual Arts in 1969, she immediately associated herself with conceptual art – an artistic movement that gives prominence to the ideas, the planning, and the processes conveyed by the artwork. As an artist, Piper is deeply personal and complex, and her far-reaching workpiece extends across photography, drawing, sculpture, immersive installation, video, literature, participatory work, and performance. Her work stood out because of its highly political dimension: as from 1970, the questions of identity and the self, race, and gender became central to her work, which echoed her experience as a black woman and her attempts to be acknowledged and accepted as such. Many of her texts and videos directly challenge the viewers or readers to take a stance. In the series Catalysis (1970-1971), art performance in the streets of New York for which Adrian Piper is mostly known: she dressed in foul-smelling clothes and sat on the subway or in a bookstore so as to prompt intense reactions, both physiological and psychological, thus exceeding the purely intellectual reaction usually pursued by conceptual art.
Her series: "The Mythic Being" performances and photo-based works deal also explicitly with identity. Beginning in 1973, Piper began periodically dressing as a persona she called the "Mythic Being", hitting the streets of New York in mustache, Afro wig, and mirrored sunglasses with a cigar. She elaborated on this in a description of her behavior, writing, "[m]y behavior changes. I swagger, stride, lope, lower my eyebrows, raise my shoulders, sit with my legs wide apart on the subway…1". This pioneering break with prescribed gender and racial norms and assertion of her own right to define how she is perceived influenced many later artists, including Cindy Sherman's theatrical photographs, Sarah Lucas,…
Her Political Self-Portraits 1-3(1978-1980) are a reinterpretation of her youth in terms of belonging and exclusion. By drawing on her experience as a person of mixed racial heritage her work interrogates the assumptions made about identity as it relates to skin color: with her fairly light skin and straight hair, she was not perceived as "black enough" in Harlem, while still being one of the only African-Americans in the several schools she attended, where the racism she faced, although latent, remained nonetheless hurtful.
Her explorations led her to study philosophy, particularly at Harvard, where she presented a dissertation in moral philosophy in 1981 under the direction of John Rawls. After teaching at Harvard and Georgetown, among others, she became the first African-American tenured professor in philosophy in the United States in 1987. However, after discovering during a flight that she was listed as a "suspicious traveler," she refused to return to the US. She consequently lost her tenure at Wellesley College and has since lived in Berlin, where she founded the Adrian Piper Research Archive, which collects various documents on her three-way practice (art, philosophy, yoga). She is the author of many articles and several philosophy books, especially about Hegel, Kant, political philosophy, and xenophobia.
1Piper, Adrian. Out of Order, out of Sight. Vol. 1, Selected Writings in Meta-art, 1968-1992. 1999. Print.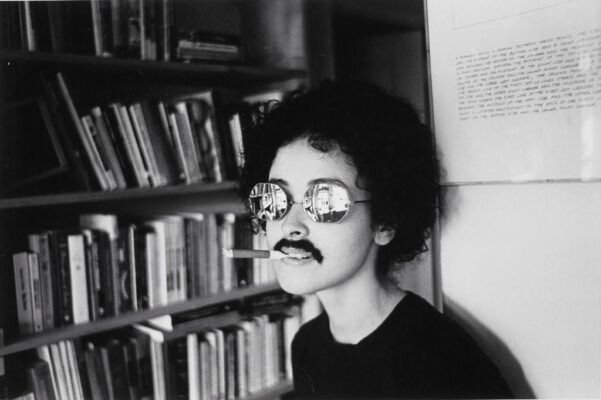 ''The Mythic Being: Sol's Drawing #2 of 5" (1974). Walker Art Center, Minneapolis.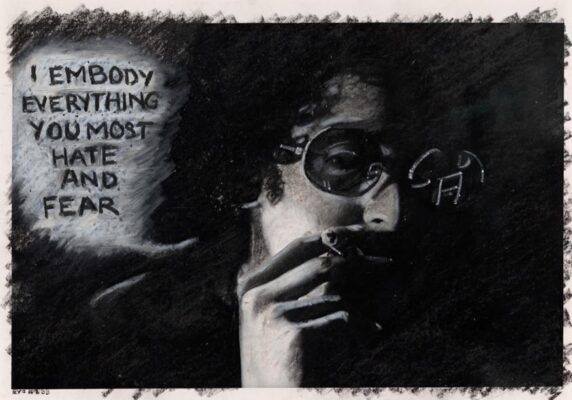 "The Mythic Being: I Embody Everything You Most Hate and Fear" (1975). Collection Thomas Erben, New York. Adrian Piper Research Archive Foundation Berlin.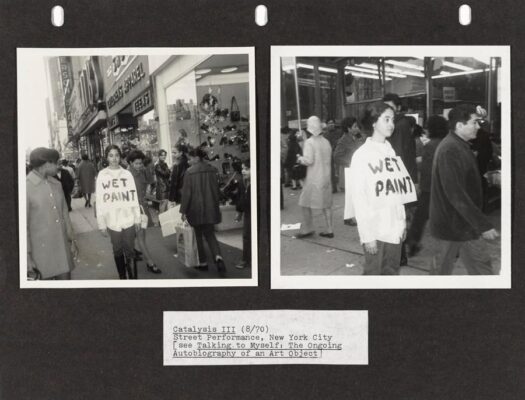 Adrian Piper, "Catalysis III, Documentation of the performance",1970, Photographs by Rosemary Mayer, Collection Thomas Erben, New York. Adrian Piper Research Archive Foundation Berlin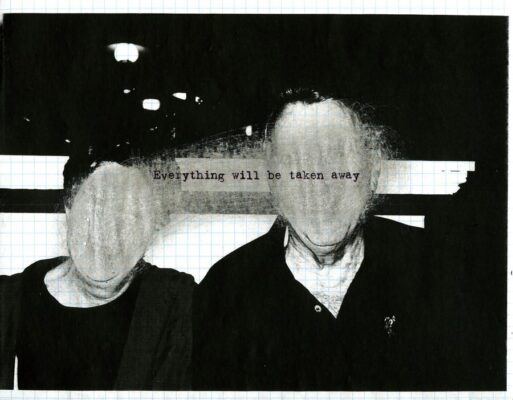 "Everything #2.8" (2007). Private collection. Adrian Piper Research Archive Foundation Berlin.
Publications:
· Bowles John P., Adrian Piper : Race, Gender and Embodiment, Durham, Duke University Press, 2011
· Nicol M. (ed.), Adrian Piper : textes d'œuvres et essais, exh. cat., Institut d'art contemporain, Villeurbanne (31 janvier – 25 mai 2003), Villeurbanne, Institut d'art contemporain, 2003
· Berger Maurice (ed.), Adrian Piper : A retrospective : 1965-2000, exh. cat., Fine Arts Gallery UMBC, Baltimore (1999-2000), New York, Art Publishers, 1999
Exhibitions:
· Adrian Piper – since 1965, Barcelona, 17 October 2003 – 18 January 2004
· Adrian Piper : A Retrospective, 1965-2000, Fine Arts Gallery UMBC, Baltimore, 22 October 1999 – 15 January 2000
· Adrian Piper : textes d'œuvres et essais, Institut d'art contemporain, Villeurbanne, 31 January – 25 May 2003
· Adrian Piper: A Synthesis of Intuitions, 1965-2016, MoMA, New York, March 31 – July 2018
Video:
· https://www.youtube.com/watch?v=56biuP_pTuU